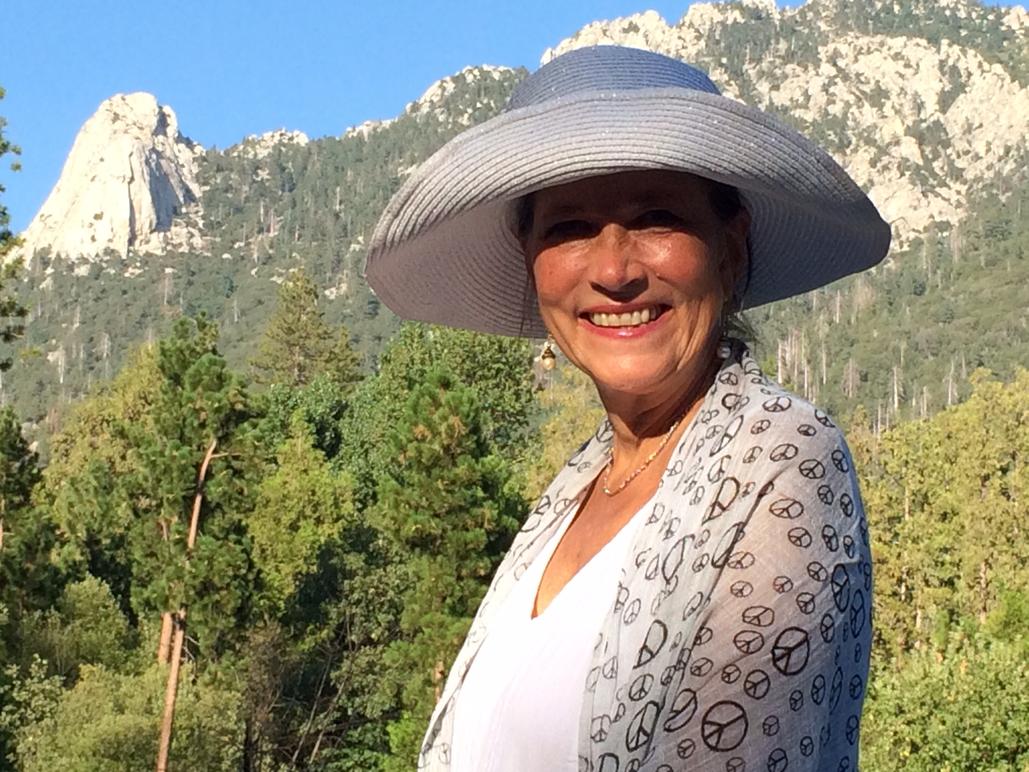 HOW TO USE DR. COLE'S HERBAL SKIN REPAIR PRODUCTS
Not only are Dr. Cole's Herbal Skin Repair remedies useful for healing wounds and scars—as demonstrated in my last post—they also give valuable support to your skin during severe, seasonal weather changes.  
Linda Langenbacher here again. I first discovered Dr. Cole's Mobu Herbals product line shortly after my husband and I escaped hectic Los Angeles 20 years ago and moved up to Idyllwild, California. The owner of Natural Solutions, who lives up the road from us, introduced me to Dr. Cole's products back in 2006. Never in my wildest dreams would I have guessed that 11 years later, I would be partnering with Dr. Cole to sell her products on Amazon. Having used many of her creams and balms earlier, I already was aware of how well they protected my sensitive skin from the drastic climate changes that we encounter here, high up in the mountains. This photo was taken in front of our cabin, during the summer months, when I wear big hats to shade my face from the high-altitude sun.